I had a conversation some time ago with some fellow artist over what paper we all use.
It got me thinking about what I used long ago and what I use now.
Well living in the north east I have always drawn on Strathmore paper.
When I started drawing my own comic pages, I used Strathmore 300 Series Bristol Smooth
finish 14x17 and then I would trim it down to 11x17.
Then one day my friend Mark Bode hooked me up with Strathmore's 500 Series Illustration Board.
I have a mix of both Plate and Vellum and both are great but a little pricy.
Depending on what you get or need the price ranges from $1.50 to $4.00 a sheet.
I think it's worth it when it comes to working on book covers and posters.
This paper will have a stamp imprint at the corner. Just like in this link.
http://www.strathmoreartist.com/product-reader/items/500-series-illustration-board.html
Now lets get onto what I'm using now.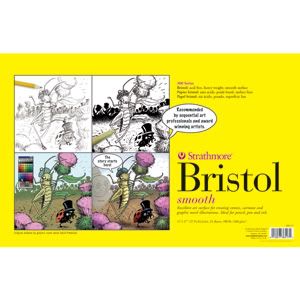 This really is the same paper I have always used.100lb 24 sheets, It just comes 11x17.
I would draw out my own blue line borders.
Now speaking of Blue lines bring us to this.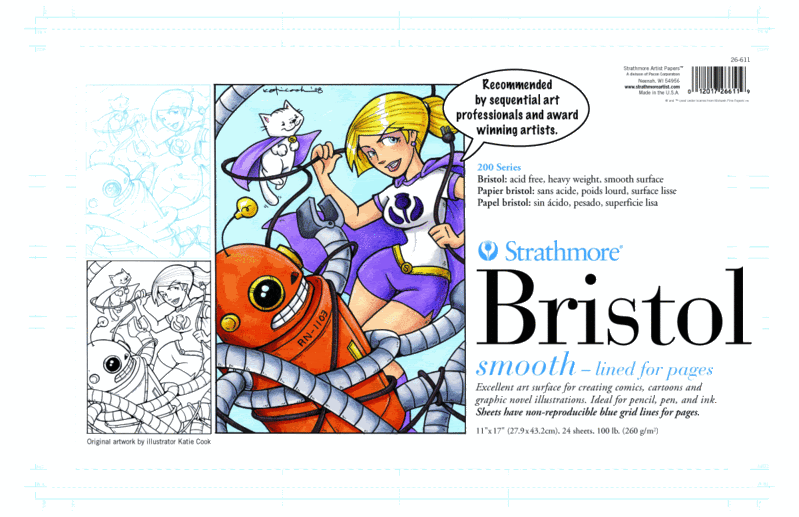 yup,it's the same paper,just with non-reproducible blue lines for pages.
It comes lined for covers,But I have not tried it as of yet.
Here is a link just to show you the many choices and rough prices. Though with some looking around you should be able to find either of these at around $8.00 a pad of 24 sheets.
So as you can see I'm a Strathmore fan.
But that does not mean I won't try new paper brands and neither should you.
Every artist I know uses what works best for them.
A good blue line is canson's 150lb smooth Comic Book Art Boards.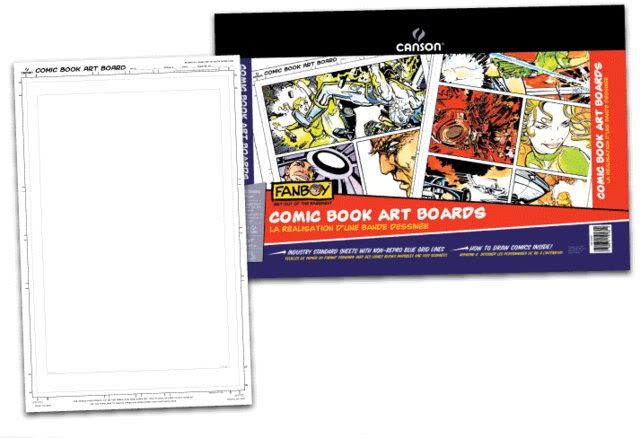 These are used by a few of my friends and I must say I tried them out a year ago when Canson offered a tryout packet of their comic boards.
I liked it but stuck with my Strathmore because of price and it's just what I use.
Now here is a link to 'Blue Line Pro'. I have not had the chance to try their product out as of yet,But I plan to.
http://www.bluelinepro.com/Merchant5/merchant.mvc?Screen=CTGY&Store_Code=BL&Category_Code=003cap
So as you can see there are some choices for you with what kind of paper you want to use.
You have to be comfortable with what you use.
Not every artist wants to use smooth and not every artist likes blue lines when they do a page.
And remember sometimes the more expensive paper is not the best
I hope this was of some sort of help out there.